Roselle Chiropractic
COVID-19 Patient Safety Protocol
Please be advised, we have increased our cleansing protocol and are intermittently and daily deep cleaning the entire office, including writing utensils and paper clips.
Aside from this, our twice-a-week professional cleaning service is still in effect.
Furthermore, there are appointment times available during the week with less traffic. Please use those available slots, especially if you are off of work or working from home.
Thank you for your understanding and cooperation!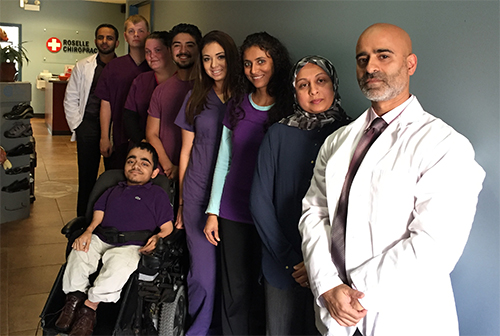 Dr.Tariq Ahmed and Dr.Masood Majeed provide quality chiropractic care to patients in Roselle, IL. If you suffer from back pain, neck pain, headache, sciatica or have been in an auto collision, Roselle Chiropractic can get you back on the road to health.
Call our office today at (630) 295-8851 for an appointment.